Pu Luong Highlights Tour | 2 days 1 night
Price from: 195 USD 239 USD
Hanoi - Pu Luong - Hanoi
Duration: 02 days 01 nights
The Pu Luong Nature Reserve limestone landscape is an area of outstanding beauty, culture interest and high biodiversity value stretching from Mai Chau in the North to West to Cuc Phuong national park in the South East. It is blessed with rich forest, limestone panoramas, magnificent rice terraces and breathtaking scenery.
[show more][show less]
Highlights & Brief
Pu Luong becomes a great destination for a few day trips from Hanoi. Trekking in the forest and a long rice paddy fields, cycling through the reserve and visit many beautiful small villages are among the activities travelers like.
Pu Luong is among a few "off the beaten path" places near Hanoi that receives recommendations from explorers recently.
Detailed itinerary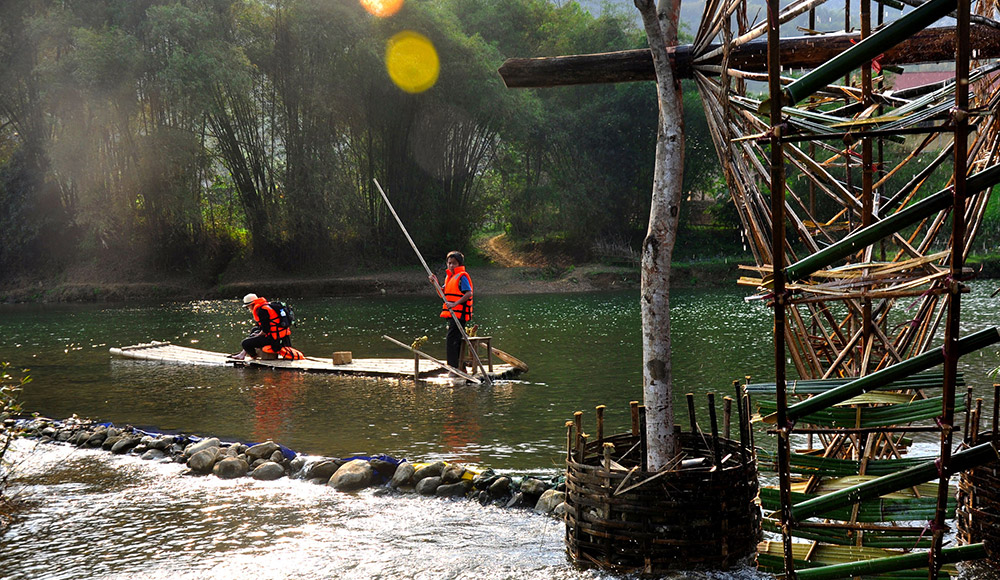 Day 1: Water wheels walk and rafting | 3 km easy walk – 1.5 hours | 800m river rafting – about 45 minutes
AM: You enter Pu Luong Nature Reserve by road via a breathtaking mountain pass giving you a panoramic view of the whole valley. You arrive at your accommodation in time for a delicious lunch, followed by free time to explore the beautiful retreat, with its captivating panoramic views and tranquil setting.
PM: You will be transffed to a suspension bridge over the Cham River, where you begin your walk in search of stunning water wheels. Get up close to each wheel and discover how water is moved from river to handmade bamboo aqueducts via simple constructions of all sizes.
Arriving at a local fisherman's house, you have a short rest to gear up for the bamboo river rafting . Float along the calm river and enjoy the views, in between learning how to paddle and steer your handcrafted rafts.
Arriving at scenic Tan Lap bridge, you disembark to be transferred back to Pu Luong Natura for dinner.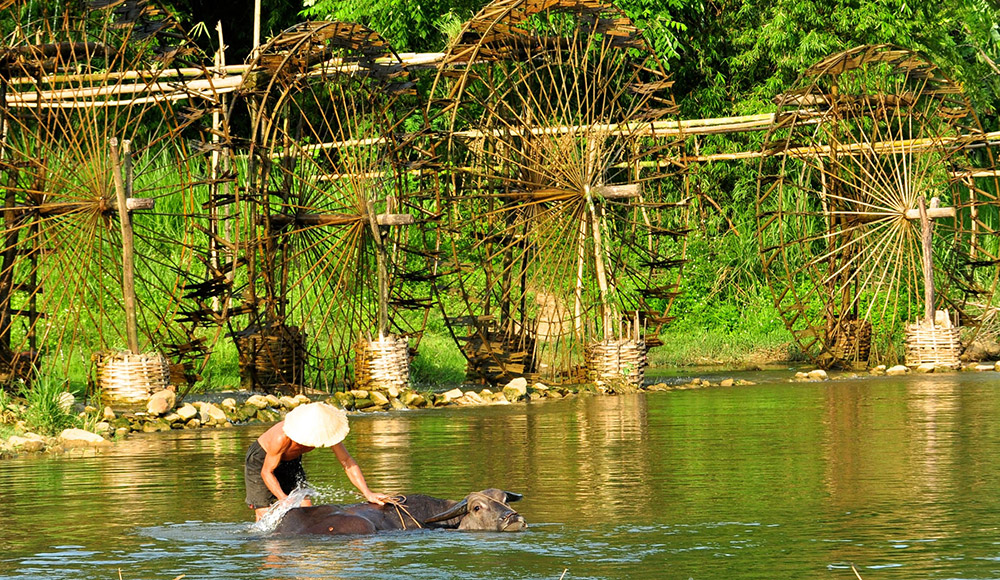 Day 2: Uoi village – Lan Village | 6,5km trekking | Halfday
This is a common and easy walk around the most beautiful valley of rice terraces around of Natura. We start to descend into the beautiful valley where you walk around tumbling rice terraces. Then we will walk through small paths shrouded in vegetation to slowly reveal a picturesque Uoi village sitting at the base of a towering mountain. Your camera will not be able to sit still when you see the panorama view of the village from above.
Continue walk down hill to Uoi village then on to Lan village. If time permits, we will visit a local family where we can learn about their traditional brocade weaving (not guaranteed). Walk through the rice paddies again to get back to the main road to the car pick-up point. You will be transferred back to Puluong Natura.
PM: Check out the Resort. See you next time!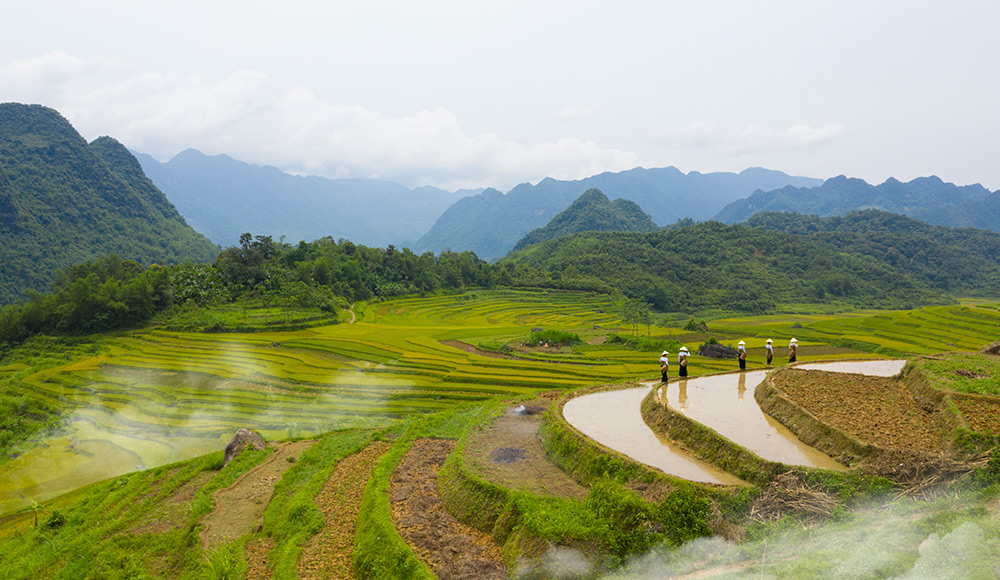 Booking conditions
Price included
Private bed (House on stilt) or Private room with ensuite bathroom (for Bungalow).
All activities are mentioned in specific itineraries.
Transfer around Puluong during tour.
Entrance and Sightseeing fees.
Local guide (none speak English).
Full board: 2 lunches, 1 dinner, 1 breakfasts.
River rafting.
Free Wi-Fi at Pu Luong Natura.
Welcome drink.
2 bottles of water in rooms daily.

Price excluded
Land transfer Hanoi - Pu Luong – Hanoi.
VAT invoice.
Drinks, Gratuities and other personal expenses.
English/French speaking guide.

Notes:
Kindly please keep your car and driver in Puluong to transfer your guest during the tour.
The itineraries are subject to change up to the weather condition.

Cancellation conditions
As a general rule, unless otherwise stated, our policy is that all cancellation must be informed in writing either via email or via Messenger, Whatsapp. Cancellations will be charged as follows:
In more than 30 days prior to the trip departure: No charge
In 15-30 days prior to passengers' arrival: 30% charge
In 06-15 days prior to passengers' arrival: 50% charge
In 02-06 days prior to passengers' arrival: 70% charge
Within 2 days prior to passengers' arrival: 100% charge
Other tours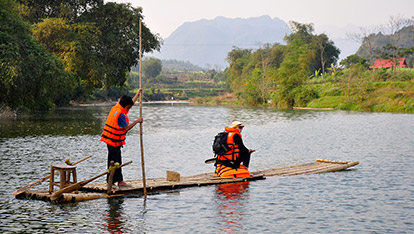 Newspapers write about us