Introduce
We stayed here for one night with our two little daughters. The atmosphere was really great and the staff very friendly. The view from the infinity pool (no chlorine) is absolutely stunning! We had a small but comfortable room in the stilt house, but there are also some beautiful private bungalows with balcony and big windows for an amazing view on the valley. Breakfast buffet was included and very good. For lunch and dinner you can choose from a menu with decent prices. Definitely one of the best options to stay in this beautiful nature reserve!
A great place for relaxation on weekends , the scenery is so imposing and fresh, everything is wonderful , had a opportunity to try the amazing specialties , I really look forward to coming back here !!!
Pu Luong Natura Bungalow, pure stay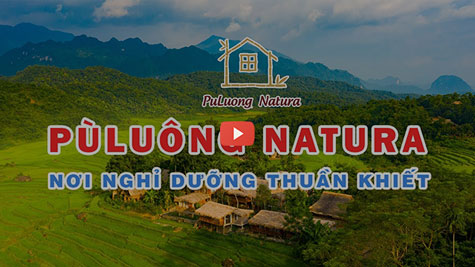 Have you ever indulged yourself in the unspoiled mountainous natural landscapes? Ever wallowed in the cool water of infinity swimming pool nestled among the stunning scenery? If not, come to Pu Luong Natura Bungalow and have wonderful time with your family and friends in such a greeny heaven.

Just about 175 km from Hanoi city, Pu Luong Natura Bungalow lies in the pristine Pu Luong forest, surrounded by exquisite scenery of amazing terraced fields and endless mountainous landscapes. With the whole area of 10.000m2, Pu Luong Natura Bungalow owns 3 unique swimming pools of pure water overlooking the breathtaking view of valleys, terraced fields and mountains. Our resort is an ideal place for you to be away from busy streets, lost in an idyllic land and enjoy the fresh atmosphere that you will never find in your daily busy life.
Additionally, Pu Luong Natura Bungalow provides all the necessary facilities with
well-trained local staffs
and
authentic architecture
of each detail, while prices are much lower than other resorts in Pu Luong. It also features difficult trails like Pu Luong Natura trekking roads attracting adventurous lovers. Pu Luong Natura Bungalow is truly an amazing resort offering various outside activities like trekking, swimming, and relaxing. Welcome here and have a sweet memory with your family and friends.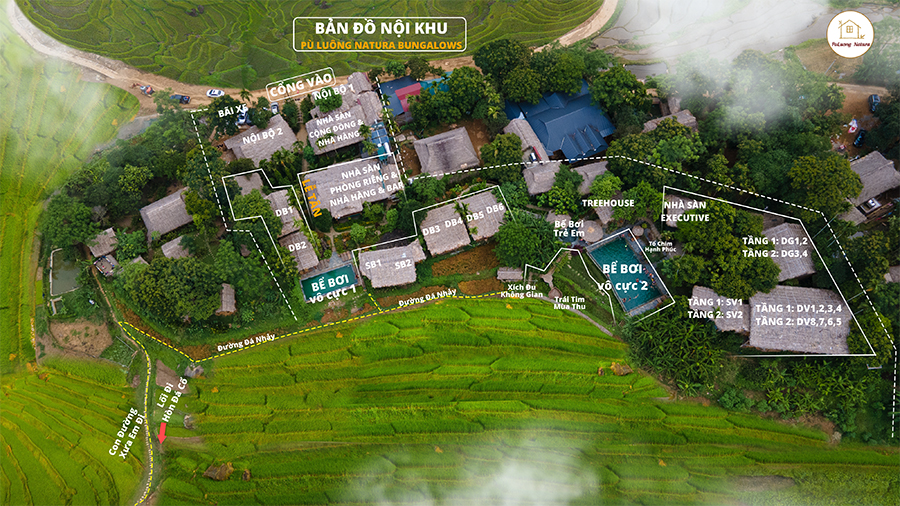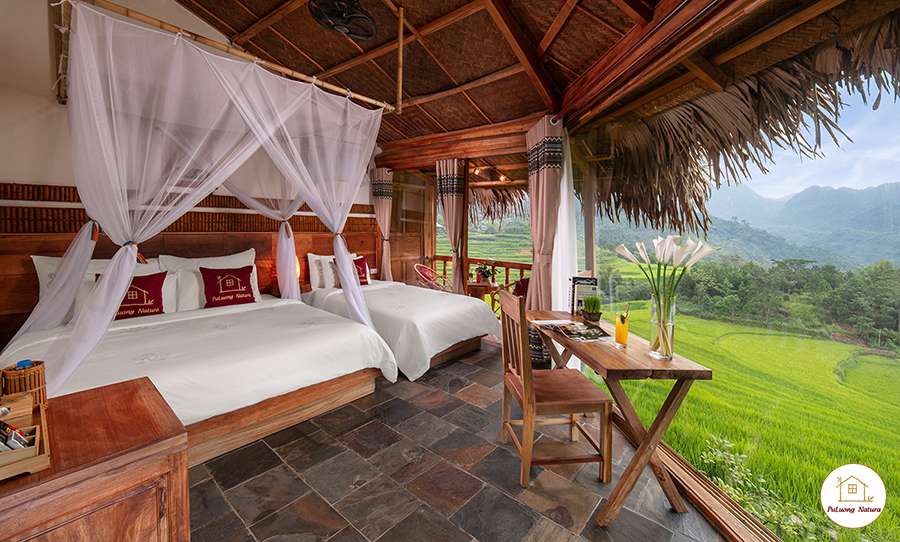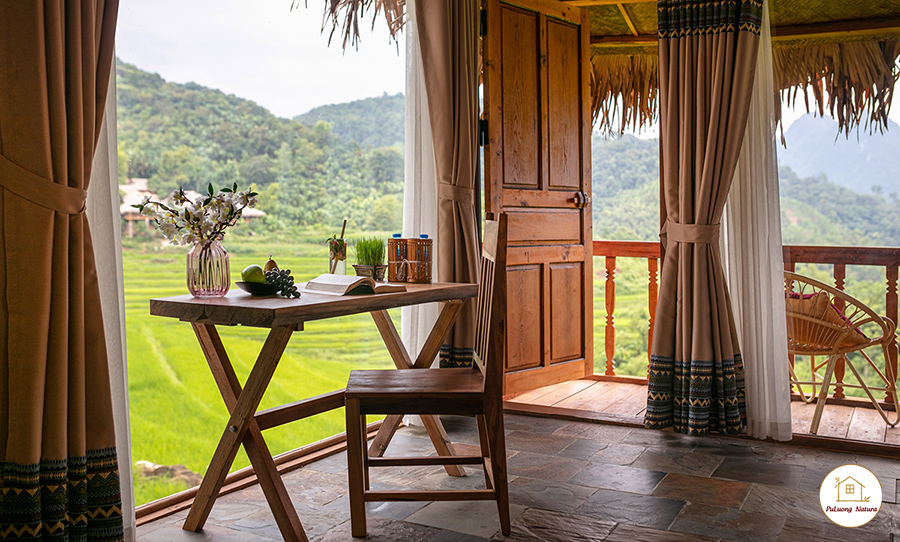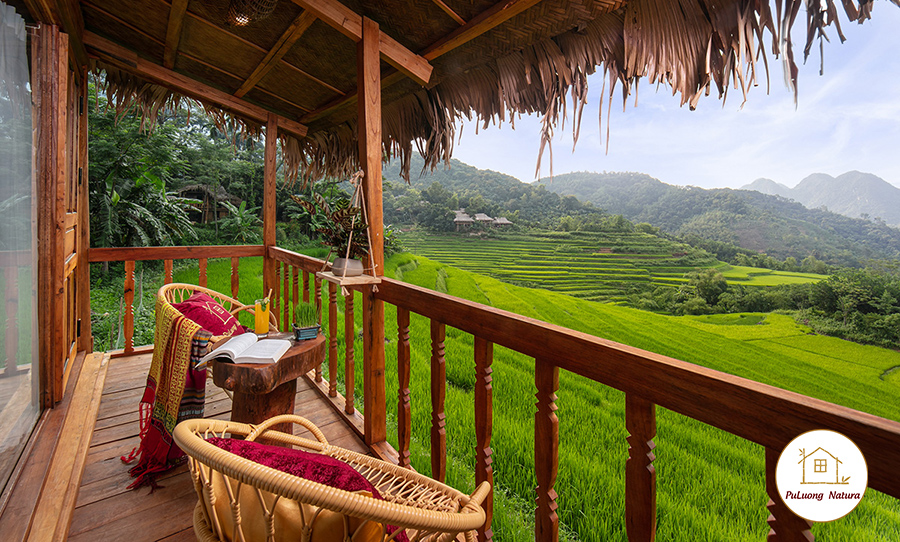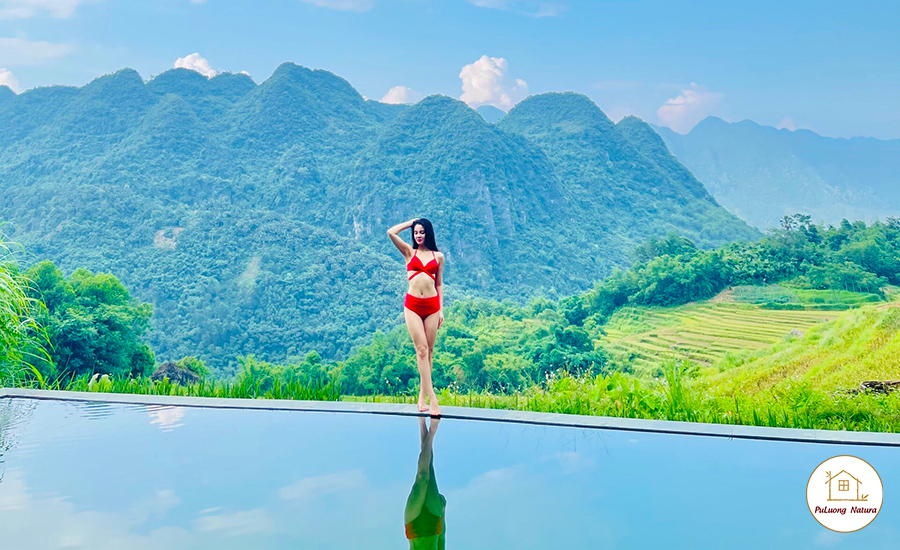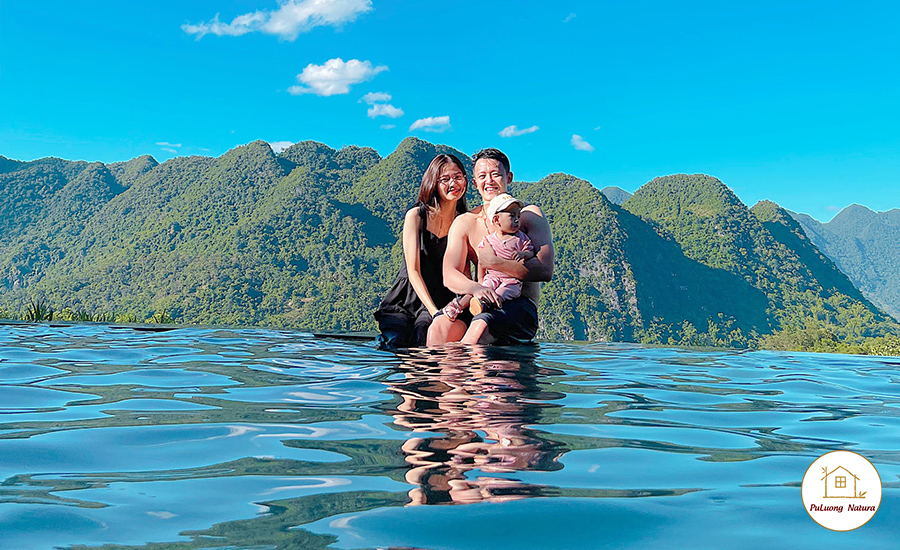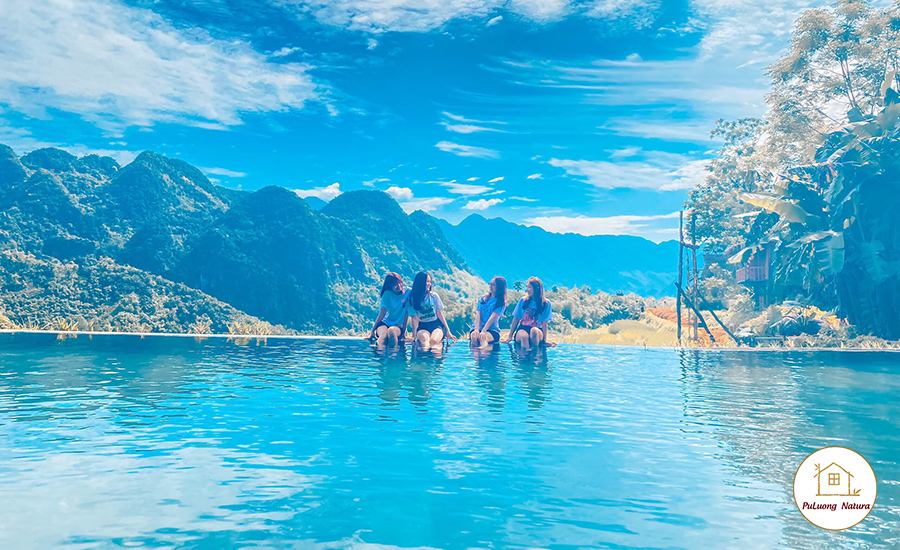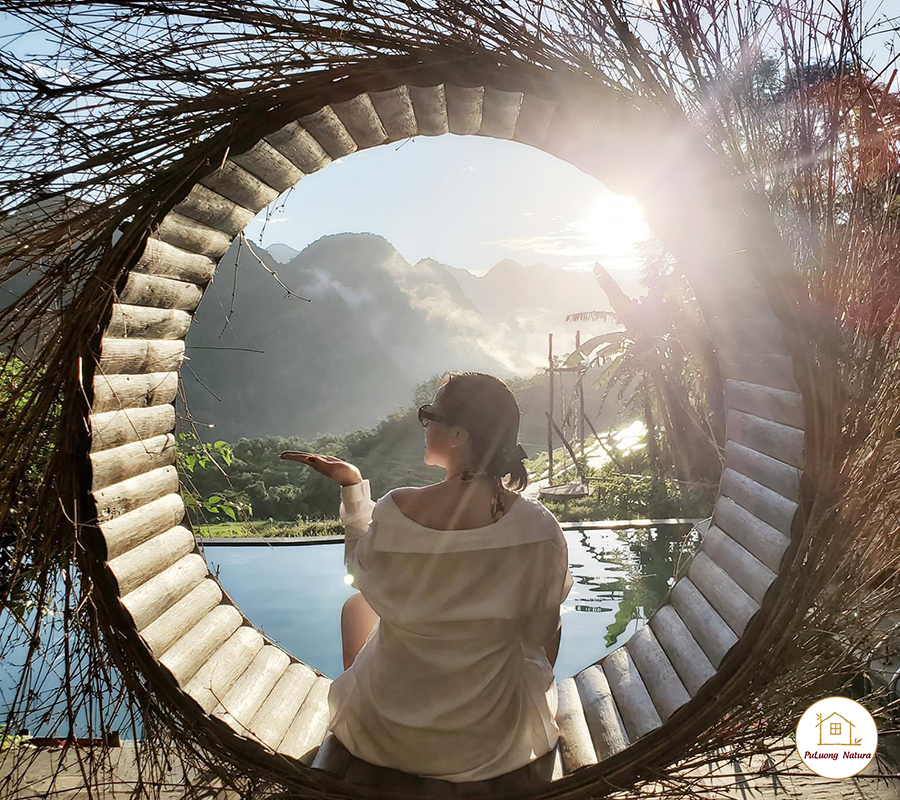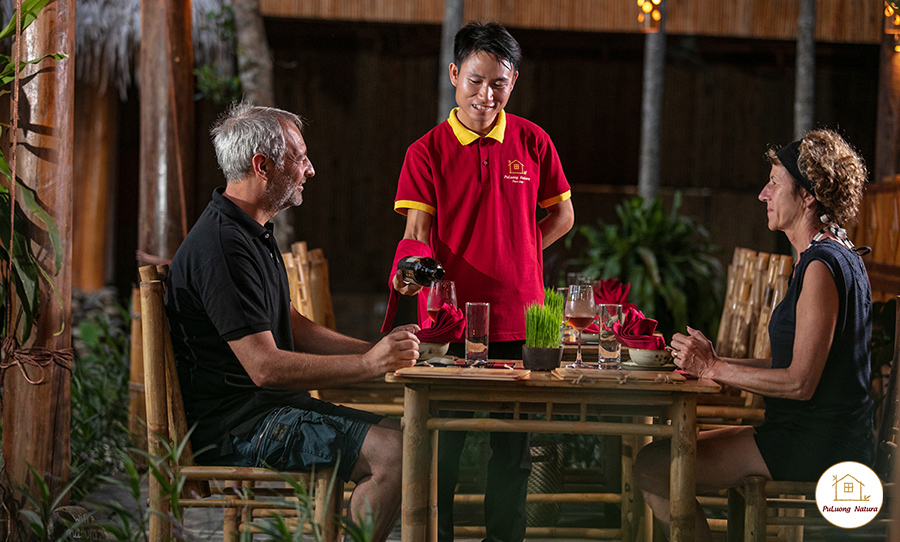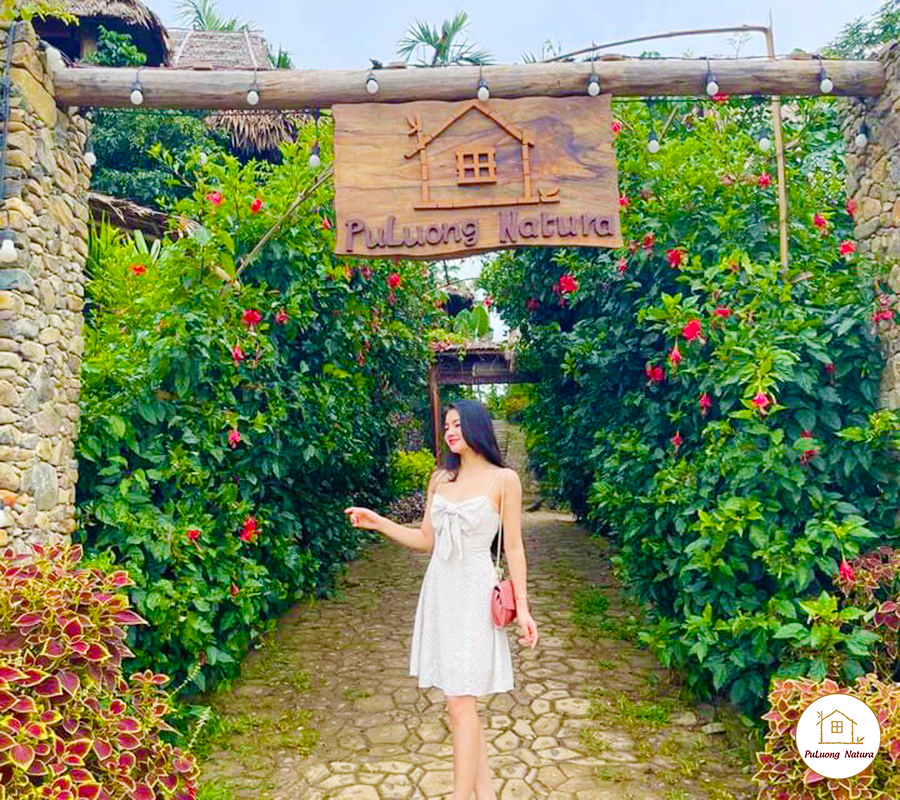 _Puluong Natura Bungalows_
Wifi free
Family rooms
Foot massage
Non-smoking rooms
24 hour front desk
Bar & Resto
Hieu Village & Waterfall
20km
Stream of magic fish
50km
Newspapers write about us