Find the hidden charm of Kho Muong Village in Pu Luong, Thanh Hoa
Kho Muong is a wild valley hidden deep in Pu Luong Mountain, Thanh Hoa Province. On the journey discovering Pu Luong Thanh Hoa, do not forget to visit the attraction to admire endless terraces of rice and streams winding through the mountain.
 

1. Kho Muong Village Introduction
It is about 30 kilometers far from Cang Nang town, Ba Thuoc District, Thanh Hoa Province to
Kho Muong Village
, Thanh Son Commune. The place belongs to
Pu Luong Nature Reserve
, completely separated from others in the area. Therefore, there is little effect on the original beauty of the village.
The roadway leading to the attraction is quite challenging due to the current reconstruction. However, it is worth experiencing a picturesque landscape. One side is rocky cliffs, and the other is green forests on high mountains and terraces spreading out alongside. The journey is perfect for any challenge-lover to come closer to nature. Moreover, tourists can have a true tourism agency to take them to their destination.  
Kho Muong
has another popular name "
Hua Muong
". In local words, the name means the first place people colonized in the area. About 300 years ago, some locals in Lung Cao went to this forest for hunting. Then they found this land with comparatively flat terrain and a plentiful source of water. Therefore, they decided to bring along their family to establish a village here.
2. Kho Muong Village attraction
2.1. Thai Village with aboriginality
The village is the home of the Thai ethnic minority. It is separated from the outside. The scenery is still in wild condition with a natural cave and stream system.
From above, adjoining groups of stilt houses are outstanding among terraces of rice, corn, and cassava. Most of them have to grades. The upper is for homing and the ground is stable. Surrounding the village are green primeval jungles. All contribute to the dreamy picture of natural scenery.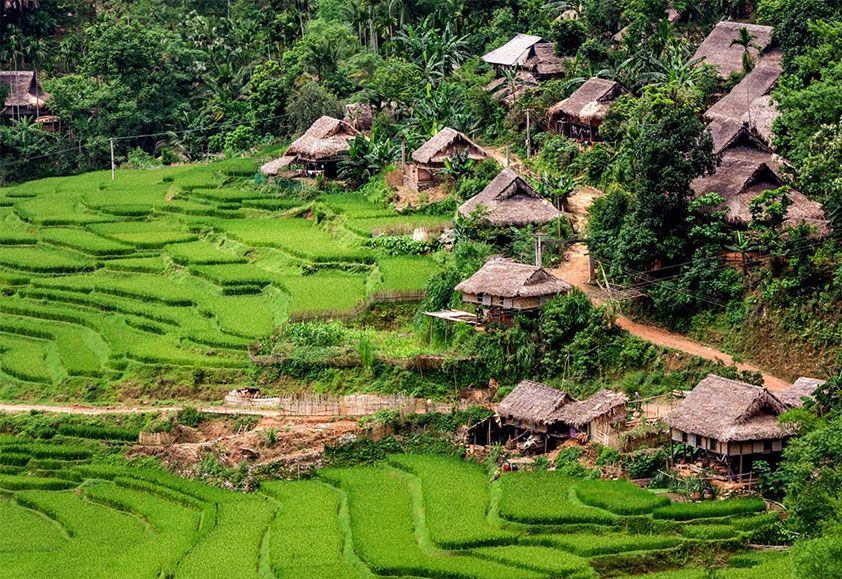 Kho Muong Valley
is quite flat. The area of 280 hectares is the home of 230 people who earn their living mostly by growing rice, corn, and cassava. Especially, they are supposed to be self-sufficient. Until recently, thanks to the dominance of natural resources, they have learned to develop tourism services by setting up some bigger guest houses in the area.
The most suitable time to visit the attraction is from May to October when the rice has ripened. A wide area of terraces is covered in bright yellow under morning sunshine and brings about a feeling of peace and opulence. Looking farther, forests still keep their lively green color, spotted with stilt houses scattering. From these houses, the flavor of rice together with fresh straw spreads out attracting every tourist there.

Read more:
things to do Halong Bay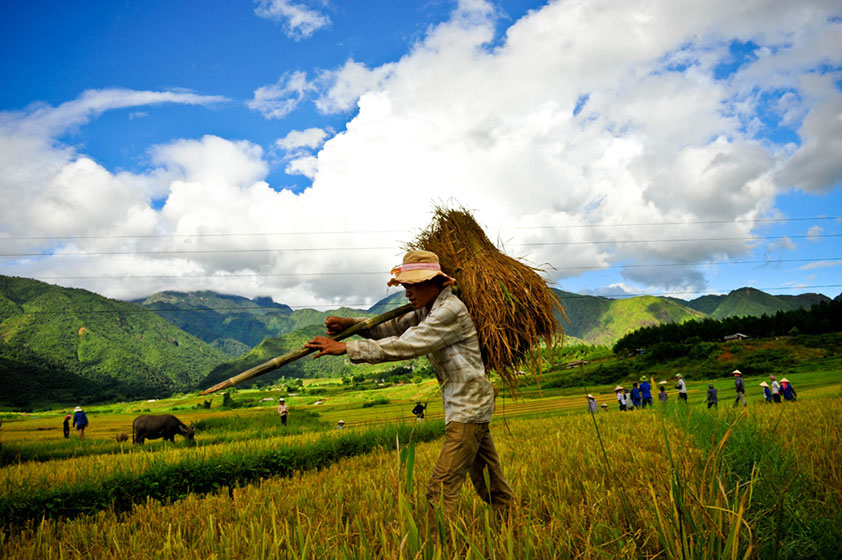 Besides sightseeing, tourists will have chance to learn about local traditional culture of Thai ethnic minority, experience daily activities and especially, you will have meals with typical specialties that you will hardly forget after once trying. There are rice cooked in bamboo tubes, mountainous banana flower salads, bitter soup, corn wine, spoiled duck meat,...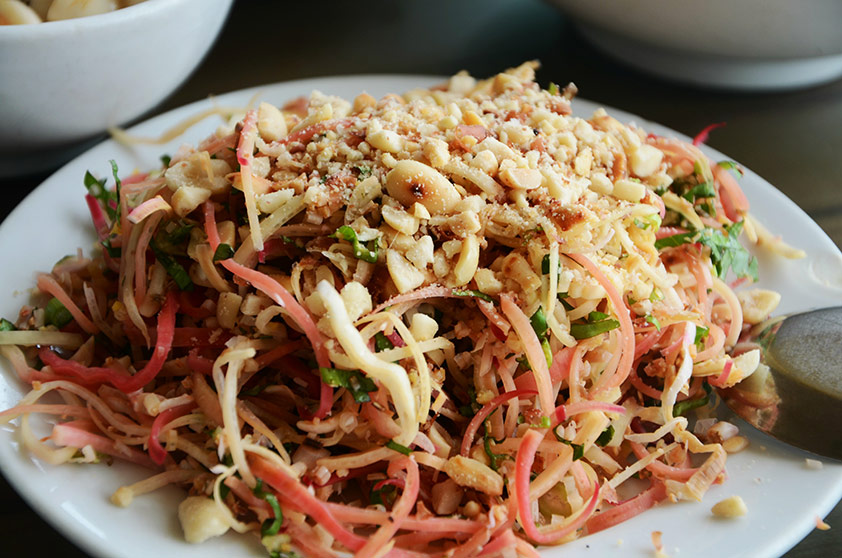 2.2. Doi Cave (Kho Muong Cave)
Kho Muong Cave
is in Pu Luong Nature Reserve, an attractive destination of peace and mystery which has been discovered recently.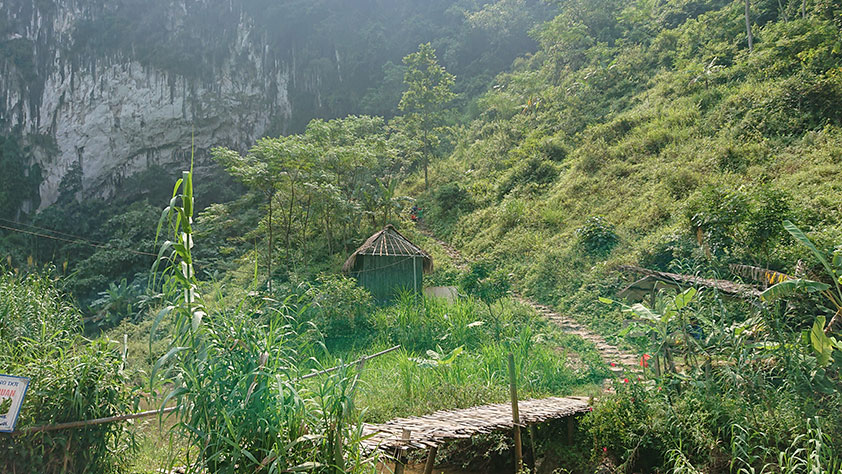 The roadway to the cave is also challenging with old trees covering. The spot is created by thousands of great blocks of limestone having existed for 250 million years. The cave is connected with a system deep in the ground to bring water from Kho Muong to Pon Village, Lung Cao Commune. The system of rivers and streams in the cave creates a connection throughout these valleys. 
The cave is quite slopping and slippery. There are thousands of stalactites in strange shapes showing how magic nature is. Taking steps alongside these cliffs and entering deep in the heart, tourists will get more excitement with colorful stones and the sound of water dripping down from the ceiling.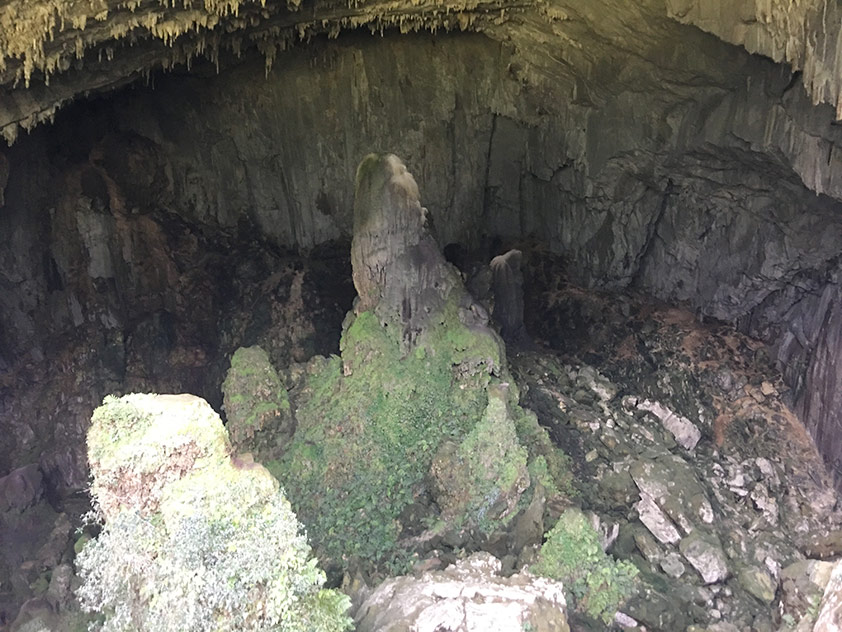 The cave is also the home of many kinds of bats. There are at least four different kinds at different seasons around the year. Especially, they play an important role in propagation and insect control.
On the journey to discover
Kho Muong Village
, tourists can also pay a visit to other surrounding attractions in Pu Luong Thanh Hoa such as
Mo Waterfall, Dien Ha, Hieu Waterfall
,... to have more experience on this wonderland.
Related posts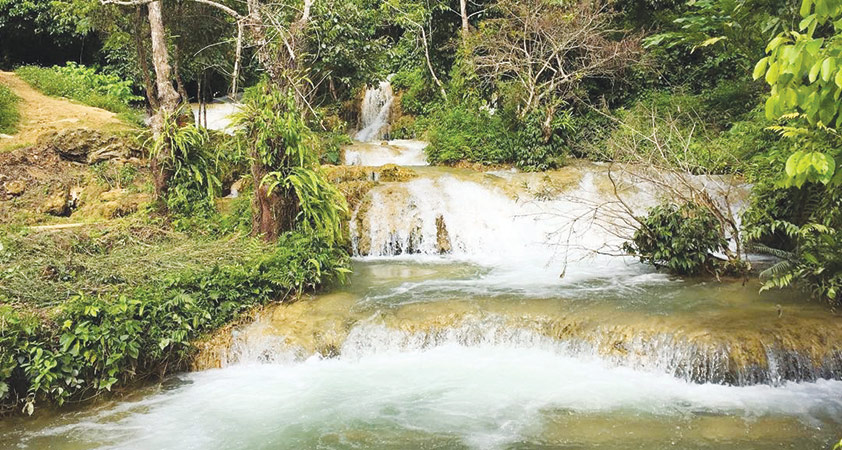 Blog
Immerse in the bewitching beauty of Hieu Waterfall in Pu Luong Thanh Hoa
Date: 24 Oct 2019
|
2.378 Views
Thanh Hoa Province attracts thousands of tourists to visit every year not only for its majestic mountainous landscape, its unique traditional culture but also for another famous attraction: Hieu Village. The place is impressive with its dreamy scenery of endless rice terraces. Moreover, there is Hieu Waterfall, which is known as one of the most beautiful waterfalls in the area. Come to admire the wonder and enjoy Co Lung roasted duck with special flavor you can find nowhere else.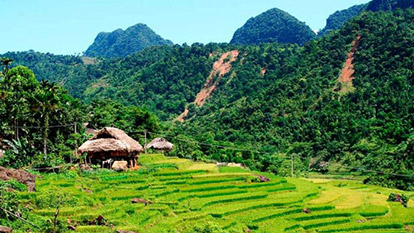 Blog
Things to do in Pu Luong Thanh Hoa Vietnam from A to Z
Date: 16 Oct 2019
|
11.955 Views
You are searching for somewhere to hide from the heat in your city and leave behind all the stress you have to deal with every day? It is not in any distant land but Pu Luong Thanh Hoa that you can immerse in the wild beauty of mountains and forests, get some fresh breezes and admire all the charming combination of nature. Our travel guide to Pu Luong Thanh Hoa below will certainly give you all the necessary information to have a wonderful vacation with your friends and family this week.
Newspapers write about us